Our Job Offers
INACON GmbH is a technical training and consulting agency in the area of mobile communications.
Our main field of activity is to develop training courses and to conduct seminars as well as to provide consulting services for experts of telecommunication companies all over the world.
We would like to expand and strengthen our team and are therefore looking for
Trainer for Advanced Telecommunication Seminars
---
Experienced designer of graphical content
---
Open-door policy, informal and friendly working environment and space for the realization and implementation of your personal ideas are part of our philosophy.
If you would like to become a part of the team of a successful and expanding expert training service and knowledge-ware provider, and if you would like to move forward together with us, we would be glad to receive your application.
Please write or e-mail to:
INACON GmbH
Att. Mr. Gunnar Heine
Stefan-Zweig-Strasse 1a
D-76149 Karlsruhe
Mobile: +49-171-3030-614
Tel.: +49-721-66 48 68-80
Fax: +49-721-66 48 69-82
jobs@inacon.de
www.inacon.de

So, what can we do for you today?
Search:
Advanced Search
---
Know already our Webinars?
We are proud to introduce the first INACON-Webinars: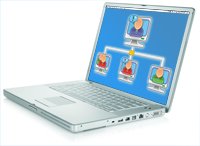 ---
INACON eBooks
Please have a look at our full offer

---