IMT Advanced in 90 Minutes
Webinar Description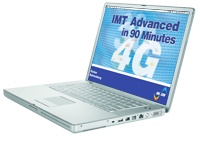 This webinar aims to give a fast overview in the area of IMT Advanced and LTE Advanced unfolding right now.
The first chapter kick starts the webinar with a discussion how the Term 4G has been used in the past and introducing the necessity to have an official definition what 4G is.
This leads directly to IMT Advanced which is discussed in the next chapter. It is shown how the expected future trends will determine the IMT advanced requirements.
The next chapter breaks down the IMT advanced requirements to LTE advanced requirements. In this section big emphasis is put on explaining the basic concepts of the currently discussed features.
After an in through introduction of LTE advanced it is time to put a spotlight on the other technologies aiming into the IMT advanced process. An overview is the goal here.
The final chapter is devoted to the criteria usually taken into account to come to a decision in a company when, where, what IMT Advanced technology is pursued.
Some of your questions that will be answered
How is the term 4G used right now and why it needs to be defined in future?
What are the key trends IMT Advanced has to take care of?
How do the IMT Advanced requirements relate to these trends?
What are the candidates for IMT Advanced and what is the time schedule to standardize them?
How do IMT Advanced requirements translate into LTE Advanced requirements?
What LTE advanced features are discussed currently
What are the limits of these features?
What other candidates for IMT advanced are there what are their main features?
What are the criteria for companies being involved in mobile radio technology for choosing a 4G technology to pursue?
Webinar Duration
Participation Fee
Detailed ToC
Part 1: What is 4G?
4G as a Marketing Term and a Matter of Strategy
Why IMT Advanced is needed?
Part 2: IMT Advanced
Future Demand for Mobile Radio
IMT Advanced Requirements
Overview of IMT Advanced Family Member Candidate Technologies
IMT Advanced Time Table
Part 3: LTE Advanced
Requirements
Features and their Limits
Part 4: Other Candidates for the IMT Advanced Family
WiMAX 2.0
UMB
802.20
Relative: IEEE 802.11n
Part 5: Decision Criteria
Legacy Systems
Technology
Applications
Market size
Marketing
v1.000

Search:
Advanced Search
---
Webinar Schedule
Dates of our IMT Advanced in 90 Minutes Webinars:
We are sorry, but at the moment no webinar is scheduled. If you are interested in this webinar, please contact us.
---
Know already our Webinars?
We are proud to introduce the first INACON-Webinars: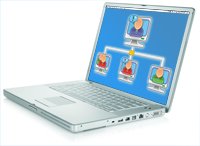 ---