Our Company Description:
Who we are and what our daily work is ...
INACON GmbH is based in Karlsruhe, Germany, in the center of Europe. The company was founded in 1999 to address the increasing need for expert services in the telecommunication industry.
The ultimate mission of INACON GmbH is to provide highly specialized services as well as the development of knowledge ware and related telecommunication products for our worldwide clients. We are continuously working to improve the related methodologies.
In that respect, our services are always to the point, flexible, fast and most importantly focused on your specific requirements.
We are there to resolve and avoid problems; not to create them. Finally, this understanding is why our customers select us as their preferred supplier: to save time and money. We fulfill this expectation. We consider the customer our peer and our friend. This philosophy of doing business is the simple but most important reason for our success.
Our growing spectrum of services includes both classroom and web based training sessions as well as consulting services. Through our unique Online Encyclopaedia we are entering a new dimension of information provision that fits the requirements of the 21st century.
Despite our dedication to state of the art technologies, INACON GmbH is quite conservative in other aspects. For instance, we always personally support our customers. We will never send a subcontractor when you expect an INACON expert.
And we do not believe in growth at any cost. INACON GmbH is and always has been 100% self-financed. This guarantees our complete independence from investors, banks and from your competitors.
All our employees are experts in their special areas. We continuously expand their skills to provide the best possible service. Together, our team covers the entire range of telecommunication technologies.
Finally, let us say a few words about the company spirit. When joining the company, every employee of INACON GmbH becomes part of the INACON family. And family members support each other, whatever it takes. We firmly believe in old-fashioned values like mutual respect, open door policy, face-to-face communication and tolerance for each other. This team spirit is the basis of INACON GmbH and the reason for the full dedication of each individual.
So, what can we do for you today?
Search:
Advanced Search
---
Know already our Webinars?
We are proud to introduce the first INACON-Webinars: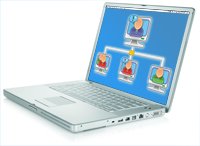 ---
INACON eBooks
Please have a look at our full offer

---