Our Partners
INACON GmbH is proud to have joined forces with strong international partners:
CETECOM

CETECOM renowned worldwide for independent consulting, qualified testing and approved certification for the telecommunications and information technology industries. State-of-the-art, accredited testing facilities, long standing experience in mobile and other telecommunications technologies, comprehensive expert knowledge and the independence of the company make CETECOM a neutral partner of the industry that contributes to the smooth running of products and applications and ensures that they meet international standards. High-tech companies benefit from this in the form of fast and successful market entry.
CETECOM's portfolio includes consulting and training, development of test solutions, validation services, testing in accredited laboratories (GSM, 3G, Application Enabler, OTA Performance and EMC), field trials, certification and approval handling.
Thanks to a worldwide network, CETECOM is present all over the world and has its eye on new trends from the outset. CETECOM's test centres in Europe, the USA and Asia are equipped with state-of-the-art testing systems from a number of renowned manufacturers and form a worldwide service network. Continuous investment guarantees that the company's technical equipment always keeps pace with the technological developments on the market.
Being a member of numerous specialist bodies, CETECOM is also actively involved in the development and standardisation of global specifications for future technologies.
Focus Infocom

Focus Infocom GmbH is one of the most innovative companies in developing measurement and testing solutions for mobile communication networks in Germany.
Focus Infocom offers
Testing tools for quality management and optimisation of radio communication networks
Complete measurement and post-processing tool chains
Customer-specific product solutions and expert consulting in the field of automated testing
Our customers are network operators, measurement services providers, regulatory bodies, mobile phone makers and infrastructure vendors worldwide.
Special Subjects:
Autonomous-, Semi-interactive and Interactive Measurement - and Post-Processing Systems (QoS, Benchmarking).
Detecon

Detecon
International GmbH is one of the world's leading consultancies for integrated management and technology consultation. Detecon's service has an emphasis on innovative consulting and implementation solutions that arise from the use of modern information and communications technologies (ICT). Our clients include international telecommunication companies, investors and regulatory authorities as well as enterprises from other industries whose business development largely depends on the application of ICT.
Our support for international telecommunication companies starts from deregulation processes and continues with the organization and implementation of infrastructure, through to the development of new business models and on to interim management solutions. We assist investors with planned investments in the ICT markets and thus help them to minimize their financial risk.
We advise clients from all other industries concerning the development of new business models and the optimization of their ICT structures and value chains, as well as providing them with efficiency and profitability improvements through the application of optimised organizational structures and increased service depth.
Today Detecon combines the knowledge of decades of national and international consultancy with more than 3000 successfully completed management and ICT projects in 120 countries. Detecon is a fully owned subsidiary of T-Systems International GmbH, one of the divisions of Deutsche Telekom.
NetHawk

The emergence of new mobile telecommunications network standards - such as GSM, GPRS, EDGE, and UMTS (3G) - and the growth in the number of mobile subscribers have created a worldwide market for analysing, testing and monitoring such networks.
The development of these networks, characterised by enhanced technological features and increased complexity, presents competitive, cutting edge companies with global business opportunities.
NetHawk is active on a global basis in developing, marketing, and distributing proprietary testing and analysis software and equipment for mobile telecommunications networks, as well as providing focused services in the field of testing mobile telecommunications networks.
NetHawk provides mobile network equipment vendors and operators with tools, systems, and services for accelerating development and improving quality. Thus, the tools, systems, and services (jointly referred to as NetHawk™ Solutions) provided by NetHawk cover the whole life cycle of mobile networks: from the research and development stage of the networks and network elements to system testing, interoperability testing, production, field installation, and finally, operations, maintenance, and surveillance.
fscom

FSCOM
is an international consulting company working in the area of conformance testing, standardization and certification for user and network side implementations in the technical area of OSI protocols.
Years of experience in the protocol world combined with our active involvement in the work of the European Telecommunications Standards Institute allow us to offer a wide range of services.
In addition,
FSCOM
give guidance in the choice for TTCN editing, protocol analysing and protocol testing tools that will suit the individual needs of our clients best.
We offers the full range of protocol testing activities following the methodologies defined in ISO9646 (TTCN).
Test Purposes (TP):
Identification of the requirements to be tested in a given signalling protocol specification.
Production of test purposes based on the testing depth you require.
Abstract Test Suite (ATS):
Development of abstract test cases in the Tree and Tabular Combined Notation TTCN.
Base can be already existing test purposes or similar test descriptions like MSC.
Executable Test Suite (ETS):
Compilation of the Abstract Test Suite into an executable software.
Validation:
Execution of Executable Test Suites against simulation software or against real telecommunication equipment.
Debugging of the ETS and consequently of the ATS.
Assistance in standardization:
Guidance in obtaining approval of TP and ATS documents on an ETSI level.
Choice of tools:
Guidance on the choice for TTCN editing, protocol analysing and protocol testing tools, as well as tool evaluation.
Search:
Advanced Search
---
Know already our Webinars?
We are proud to introduce the first INACON-Webinars: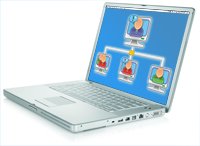 ---
INACON eBooks
Please have a look at our full offer

---