Bookstore
Bluetooth - Operation, Procedures & Testing - Reloaded
Some of your questions that will be answered by this book: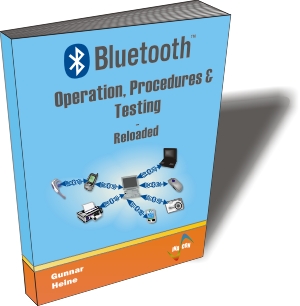 How does Bluetooth operate?
How does EDR 2.0 Mbit/s and 3 Mbit/s work?
What is new with Bluetooth version 3.0 and 4.0?
What is the benefit of low energy operation (BLE)?
What are the functions of the various layers of the Bluetooth Protocol Stack and which layers do I need to implement my feature set?
How can I test my Bluetooth implementation and what will be tested?
What is the function of the various Bluetooth Profiles and which ones do I need to implement for which application?
Who should acquire this book?
Design Engineers who need to implement or test the Bluetooth technology.
Engineers who shall develop and test Bluetooth applications.
Product Details:
Paperback / eBook
274 Pages
over 94 Illustrations and Tables
ISBN 978-3-936273-73-1
Price Paperback: Euro 399.- (net)
Price eBook: Euro 299.- (net)
Download the order form and fax or e-mail it to us (inacon@inacon.de)

$product = 3; //include_once("../shop/lib/scripts/php/shop/basket_add.php"); ?>
Search:
Advanced Search
---
More Info:
General Infomation to this Book
Detailed ToC of this Book
Schedule of this training course

---
INACON eBooks
Please have a look at our full offer

---