Job Offer
INACON GmbH is a technical training and consulting agency in the area of mobile communications.
Our main field of activity is to develop training courses and to conduct seminars as well as to provide consulting services for experts of telecommunication companies all over the world.
We would like to expand and strengthen our trainer team and are therefore looking for dedicated
Trainers for Advanced Telecommunication Seminars
Do you possess

An engineering degree in telecommunications, computer science, information technology or related areas,
at least 3 years of practical work experience at a company in the telecommunications environment,
profound knowledge in at least two areas out of GSM / GPRS / EDGE / UMTS / SIP / WLAN / Bluetooth?

Are you

fluent in both written and spoken English and German (perhaps even in a third language?),
willing to be frequently traveling all over the world,
excellently capable of expressing yourself, to present a training course in a rousing manner and to explain complex technical issues in simple words and understandable examples?
If you in addition already spent some time working abroad, and if you are a cooperative person with a positive attitude, able and willing to work hard and sometimes under high pressure, you are the person we are looking for. You will need a lot of confidence, and sense for responsibility,
but there is much we have to offer:

an interesting and safe occupation in a successful company with structural flexibility,
working at the cutting edge of the high-tech field of mobile communications,
dealing with people of all nations,
a salary corresponding to your high qualification and the energy you put into your work
Open-door policy, informal and friendly working environment and space for the realization and implementation of your personal ideas are part of our philosophy.
If you would like to become a part of the team of a successful and expanding expert training service and knowledge-ware provider, and if you would like to move forward together with us, we would be glad to receive your application.
Please write or e-mail to:
INACON GmbH
Att. Mr. Gunnar Heine
Stefan-Zweig-Strasse 1a
D-76149 Karlsruhe
Mobile: +49-171-3030-614
Tel.: +49-721-66 48 68-80
Fax: +49-721-66 48 69-82
jobs@inacon.de
www.inacon.de

So, what can we do for you today?
Search:
Advanced Search
---
Know already our Webinars?
We are proud to introduce the first INACON-Webinars: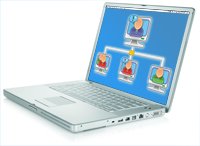 ---
INACON eBooks
Please have a look at our full offer

---