Tailored Course Development
Are you looking for web-based training for a very specific topic; for instance the handling of a complex measure- ment tool or the commissioning of a complex network element?
Are you looking for an alternative to bringing your onsite people into headquarters once every few months to get updated on the latest hardware or software release?
You may want to talk to us. We can offer you our full range of expertise in both the development of web-based training and the technology of interest.
INACON GmbH has been providing tailored computer-based training for several years.
Search:
Advanced Search
---
Know already our Webinars?
We are proud to introduce the first INACON-Webinars: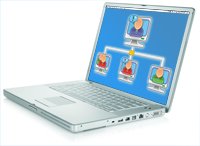 ---
Our Advantages
Technology in 3 Hours
Expert Trainers
Audio + Video ...
Advanced Didactics
CBT vs. WBT
---