LTE from A-Z - Reloaded
About this eBook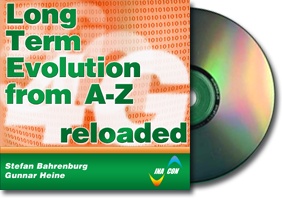 This eBook addresses the needs of everybody who needs to understand the technology and concepts of LTE as the future 4G standard of 3GPP.
After the general introduction to 4G standards is given, the eBook starts with an introduction to LTE and provides motivation and requirements for LTE, as well it provides insight to the most relevant changes to L1/L2/L3 and the network architecture of E-UTRAN compared to UMTS, HSDPA, and HSUPA.
This part ends with an overview about the current standardization activities and gives an outlook of the basic technology trends LTE is following.
The following part presents important characteristics of the key layer 1 technologies like OFDM, MIMO, HARQ and AMC.
It continues with a detailed description of the LTE L1. Among others we evaluate in detail the application of essential technologies like OFDMA for the downlink and SC-FDMA for the uplink in LTE as well as the LTE frame structure.
This part concludes with the discussion of the physical layer procedures like power control (PC), timing advance control, cell search, random access, HARQ, interference cancellation, multiple cell transmission and the measurement procedures.
The next chapter evaluates in detail the higher layer protocols of E-UTRAN such as MAC (Medium Access Control), RLC (Radio Link Control), RRC (Radio Resource Control), RRM (Radio Resource Management) and PDCP (Packet Data Convergence Protocol).
This part includes the discussion of NAS (Non- Access Stratum) procedures such as mobility management and the various kinds of handover to be supported by LTE.
The final chapter is presenting selected E-UTRAN scenarios which should give the participants an understanding how the protocols of LTE work together across the different network elements. We are focusing on RRC connection establishment, attachment, PDP context establishment, sell reselection, and handover scenarios. Finally the journey of a TCP MTU through the network is described in detail.
Product Details:
eBook
Windows Help-File (*chm)
fully coloured Illustrations and Tables
excellent search function
ISBN 978-3-936273-65-6

Price: 299.- €
Detailed ToC of this eBook
Download a Demo Version

$product = 32; // include_once("../shop/lib/scripts/php/shop/basket_add.php"); ?>
---
Search:
Advanced Search
---
More Info:
Detailed ToC of this eBook
Download a Demo Version

---
Know already our Webinars?
We are proud to introduce the first INACON-Webinars: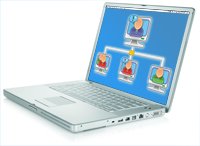 ---