Bootcamp - Mastering the UTRAN and Uu Interface
At the end of the Bootcamp you will:
An increase in your job efficiency
The ability to trouble shoot UTRAN drops
Expertise in your measurement equipment
The ability to analyze protocol traces
Knowledge on the root cause of abnormal releases
Understanding of interworking problems on Iub and Iu/Iur
The ability to identify Pilot Pollution situations
The ability to resolve badly covered or interfered areas
Expert knowledge about Missing Neighbor severity
Key Topics
Call Trace on Iub by using CRNC- & NodeB Comm. Context Ids + Binding Id & SUGR + VPI/VCI&CID
Drop Call Filtering upon Iu Release Request
SCCP Signaling allowing call tracing based on Local Reference Numbers
RANAP protocol with SAI and Initial UE Message
RNSAP on Iur for Macro Diversity
Soft handover events 1a, 1b, 1c
Hard handover event 2d -> 3a
RRC and Iub & Iu User Plane Call Tracing
Idle Mode Behavior of UE
Who should attend:
UTRAN Field Technicians and Engineers
Optimization personnel
Pre-Requisites:
This course requires participants to have a good knowledge of the GSM/GPRS and UMTS network as well an electronic's or computer background.
Delivery:
Notebooks with pre-installed protocol tracer
Instructor led lecturing with real life trace analysis
Practical hands-on exercises with solutions
Course Contents:
Subject
Practice

The idle Mode of the UE

Measurement Parameters
The Cell Selection Criterion for UTRA FDD
Cell Reselection Behavior
Inter RAT Cell Reselection

TEMS Overview

Introduction to WCDMA Drive Testing
Soft Handover in TEMS
SHO Parameter Setup

Typical Failure Cases logged with TEMS

Dropped Call
Blocked Call
CM_SERV_REJECT
Missing Neighbor
No Dominant Pilot situation
PS Throughput Dips
Sudden Change to Idle Mode

Call Trace Details - MTC example

RRC Connection Establishment: DCCH VPI+CID
NAS Messaging between UE and CORE
User Plane Establishment: DTCH VPI+CID
RRC Connection (Abnormal) Release
RRC Signaling Bearers on DCCH
NBAP Signaling Based on Comm. Context Ids
Iu RANAP and SCCP Signaling

PN Scanner Configuration
Standard Setup in TEMS

TEMS Log File Debugging

Drop Analysis
Pilot Pollution Investigation
Ec/No Quality and SHO
E1a, E1b and E1c Parameter

CS and PS Call Flow Investigation

Examination of Layer 3 NAS Messaging

K1297 Setup and Config

Permanent UE Id Tracing

Mapping of NBAP Binding Id and ALCAP SUGR

Call Tracing on Iub & Iu
User and Control Plane AAL2 VPI/VCI+CID

Filter for IuReleaseRequest
Related Courses:
Duration:
3 days

Search:
Advanced Search
---
---
Know already our Webinars?
We are proud to introduce the first INACON-Webinars: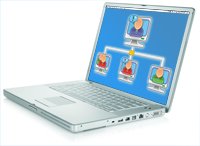 ---
INACON eBooks
Please have a look at our full offer

---