Tailored Course Development:
INACON GmbH also offers the development of tailored training courses. In that respect, tailoring relates to two different aspects of course development:
Outsourcing:
You contract us for the development of your own training classes. We will develop such a training class under your corporate identity exclusively or non-exclusively, according to your preference. This can provide a cheap and efficient alternative to the in-house development of a training class.
We are proud to be the major supplier of tailored training classes for some of our customers.
Adaptation of Existing Training Classes:
Quite a few of our customers are highly specialized and an off-the-shelf training class is not appropriate. Unlike other companies, we also offer the adaptation of our existing training classes according to your specific requirements. For instance, you may be interested in only half of the material of class XYZ but would like to cover additional material which is of exclusive interest to you.
You have found the right partner: INACON GmbH will realize your vision in our professional manner: highest quality standards, on time and professionally.
Search:
Advanced Search
---
Know already our Webinars?
We are proud to introduce the first INACON-Webinars: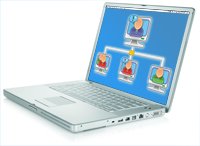 ---
INACON eBooks
Please have a look at our full offer

---