MBMS from A-Z
About this eBook
This eBook addresses the needs of engineers and technicians, who need to get familiar with Multimedia Broadcast technologies in general and the MBMS extensions introduced with 3GPP Release 6 in particular.
The eBook provides an overview of the important video broadcasting technologies, such as Digital Video Broadcasting (DVB), Digital Multimedia Broadcast (DMB), Advanced Television Systems Committed (ATSC) and their area of application (stationary desktop, in-car usage, handheld devices).
Having the general broadcasting overview in mind, the subject will be expanded with the specific architecture of MBMS. We will explain the reference points, new network entities, operation modes and important session scenarios.
Protocol extensions and enhancements introduced with 3GPP release 6 compared to the UMTS system of 3GPP release 5 will be explained in detail. This section also contains a detailed description and analysis of the FLUTE protocol.
Product Details:
eBook
Windows Help-File (*chm)
fully coloured Illustrations and Tables
excellent search function
ISBN 978-3-936273-45-8

Price: 299.- €
Detailed ToC of this eBook
Download a Demo Version

$product = 34; // include_once("../shop/lib/scripts/php/shop/basket_add.php"); ?>
Search:
Advanced Search
---
More Info:
Detailed ToC of this eBook
Download a Demo Version

---
Know already our Webinars?
We are proud to introduce the first INACON-Webinars: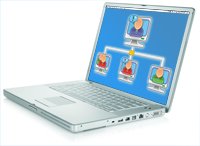 ---