HSPA+ - Design Details & System Engineering
About this eBook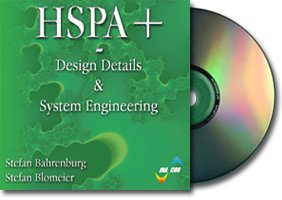 This eBook is a must for everybody who needs to setup, engineer, upgrade or operate HSPA+ equipment.
In the beginning of the eBook we review HSDPA and HSUPA. Then we soon introduce HSPA+ which is the objective of this course.
The following part reviews important HSDPA changes made in release 6 and in a bit more depth HSUPA with the aim to create a solid foundation for the students of this training. This section is not intending to replace detailed HSPA trainings in INACON's programs.
Special focus is laid on the areas HSPA+ is changing compared to HSPA.
The eBook continues with the elaboration of background and implementation of important key technologies like MIMO, higher order modulation schemes (4-PAM, 16-QAM, and 64-QAM), and Continuous Packet Connectivity (CPC).
After this technology foundation the L1 signaling aspects are intensively covered followed by MAC and RRC HSPA+ specifics.
In the next part we have a look into release 8 HSPA+ and work on features like 64-QAM together with MIMO and DL IC in detail.
Briefly the possible features beyond release 8 are discussed since there are still some features uncovered which are quite close to LTE functionality and architecture.
The final chapter is dedicated to selected important scenarios of HSPA+ operation such as PDP context establishment, serving cell change, and the data flow.
Product Details:
eBook
Windows Help-File (*chm)
fully coloured Illustrations and Tables
excellent search function
ISBN 978-3-936273-54-0

Price: 299.- €
Detailed ToC of this eBook
Download a Demo Version

$product = 20; // include_once("../shop/lib/scripts/php/shop/basket_add.php"); ?>
---
Search:
Advanced Search
---
More Info:
Detailed ToC of this eBook
Download a Demo Version
Download an Extract of the Book

---
Know already our Webinars?
We are proud to introduce the first INACON-Webinars: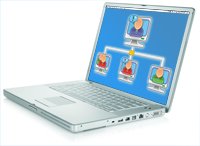 ---