EGPRS - Design Details & System Engineering
[2-day course, Euro 2,350.- (net) per participant]
Training Course Description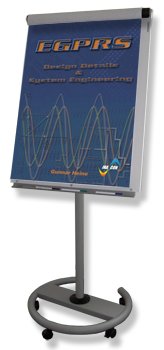 This training course addresses the needs of engineers and technicians who are already experienced in GPRS and have a good understanding of EDGE
Focus of this training course is put on all relevant aspects of EDGE as expansion of GPRS. Special emphasis is given to the physical layer details and to the extensions of EDGE in the RLC/MAC-protocol.
As in all INACON training courses we integrated several interactive exercises for a perfect learning experience.
Please click here for a detailed Table of Contents (ToC)
Some of your questions that will be answered
How does blind detection work?
What are the implications of using 3PI / 8-Offset 8-PSK-modulation?
What is tail biting and how does it work?
What are the differences and pros/cons between ARQ I and ARQ II
How exactly do MCS-1 to MCS-9 work?
Under what circumstances can MCS-1 to MCS-9 be used?
What are the extensions in the RLC/MAC-layer for EGPRS?
What adaptations are required on the network side to provide for EGPRS?
How does EGPRS compare to 1xRTT, 3xRTT and UMTS?
Who should attend this class?
Everybody who needs to design EGPRS mobile stations and network equipment.
Operators who need a detailed understanding of EGPRS.
Test engineers who need to integrate EGPRS equipment and mobile stations.
Pre-Requisites
Very good understanding of GPRS networks, protocols, operation and parameters. Previous knowledge of all GPRS-details from our training training course "GPRS from A-Z" is required. In addition, we advise our training course
"GPRS – Signaling & Protocol Analysis" to be taken upfront.
Previous design and/or testing experience with GPRS/EGPRS-networks and / or mobile stations is favorable.
Training Course Target
The student will be enabled to understand all relevant details of EGPRS within the RAN and the mobile station.
The student is enabled to develop, test and operate EGPRS hard- and software.
Training Course Duration
v1.5

Search:
Advanced Search
---
More Info:
Detailed ToC of this training course
Schedule of this training course
Extract of this training course
Buy this book
---
INACON eBooks
Please have a look at our full offer

---