Bookstore
EGPRS - Design Details & System Engineering
Some of your questions that will be answered by this book: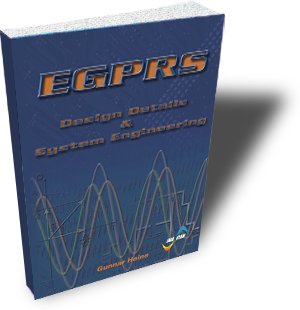 How does blind detection work?
What are the implications of using 3PI / 8-Offset 8-PSK-modulation?
What is tail biting and how does it work?
What are the differences and pros/cons between ARQ I and ARQ II
How exactly do MCS-1 to MCS-9 work?
Under what circumstances can MCS-1 to MCS-9 be used?
What are the extensions in the RLC/MAC-layer for EGPRS?
What adaptations are required on the network side to provide for EGPRS?
How does EGPRS compare to 1xRTT, 3xRTT and UMTS?
Who should acquire this book?
Everybody who needs to design EGPRS mobile stations and network equipment.
Operators who need a detailed understanding of EGPRS.
Test engineers who need to integrate EGPRS equipment and mobile stations.
Product Details:
Paperback
314 Pages
over 140 Illustrations and Tables
ISBN 978-3-936273-25-0

Price Paperback: Euro 299.- (net)

Price eBook: Euro 249.- (net)


Download the order form and fax or e-mail it to us (inacon@inacon.de)


$product = 7; // include_once("../shop/lib/scripts/php/shop/basket_add.php"); ?>
Search:
Advanced Search
---
More Info:
General Infomation to this Book
Detailed ToC of this Book
Download an Extract of this Book

---
INACON eBooks
Please have a look at our full offer

---