Schedule of Classroom Training -

SS7 - Protocols, Operation & Services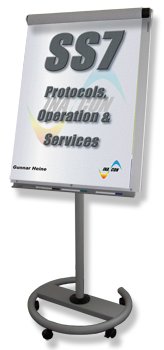 This training course addresses the needs of engineers and technicians who shall establish sophisticated and detailed knowledge about the Signaling System No 7 User Parts (ISUP, TCAP, MAP and INAP). The training course concludes with the practical examination of SS7-recording files in real life networks.
As in all INACON training courses we integrated several interactive exercises for a perfect learning experience.
[3-day training course, Euro 2,420.- per participant]
We are sorry, but at the moment no open training course is scheduled. If you are interested in this training course, please contact us.
Search:
Advanced Search
---
More Info:
General Information about this course
Detailed ToC of this training course
Extract of this training course
Buy this book
---
INACON eBooks
Please have a look at our full offer

---