Bookstore
SS7 - Protocols & Operation and Services
Some of your questions that will be answered by this book: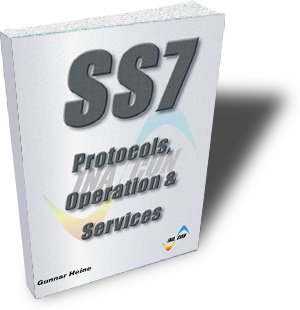 How is routing performed in MTP 2 and 3 through OPC and DPC?
What does Change Over / Change Back stand for?
When and why are SCCP connection-less or connection-oriented services used by higher layers?
Why are points code sometimes provided in 4-3-4-3 syntax, other times in 3-8-3-syntax and yet at other times in hex?
How can I determine whether all our ISUP-trunks are load-shared?
Who should acquire this book?
Operations staff of switches and the related equipment
MTSO-staff who shall perform protocol tester measurements on switches
Everybody who requires a detailed understanding of SS7 signaling procedures.
Product Details:
Paperback / eBook
279 Pages
over 110 Illustrations and Tables
ISBN 978-3-936273-29-8

Price Paperback: Euro 399.- (net)

Price eBook: Euro 299.- (net)


Download the order form and fax or e-mail it to us (inacon@inacon.de)


$product = 40; // include_once("../shop/lib/scripts/php/shop/basket_add.php"); ?>
Search:
Advanced Search
---
More Info:
General Infomation to this Book
Detailed ToC of this Book
Download an Extract of this Book

---
INACON eBooks
Please have a look at our full offer

---