Schedule of Classroom Training -

HSPA+ Design Details & System Engineering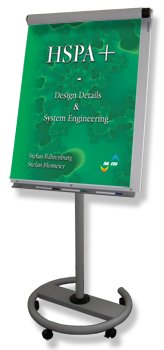 This training course is a must for everybody who needs to setup, engineer, upgrade or operate HSPA+ equipment. In the beginning of the training course we review HSDPA and HSUPA. Then we soon introduce HSPA+ which is the objective of this training course.
The following part reviews important HSDPA changes made in release 6 and in a bit more depth HSUPA with the aim to create a solid foundation for the students of this training. This section is not intending to replace detailed HSPA trainings in INACON's programs.
Special focus is laid on the areas HSPA+ is changing compared to HSPA.
[2-day training course, Euro 1.815.- per participant]
We are sorry, but at the moment no open training course is scheduled. If you are interested in this training course, please contact us.
Search:
Advanced Search
---
More Info:
General Information about this course
Detailed ToC of this training course
Extract of this training course
Buy this book
Buy this book as eBook

---
INACON eBooks
Please have a look at our full offer

---