Schedule of Classroom Training -

GPRS - Network Optimization & Trouble Shooting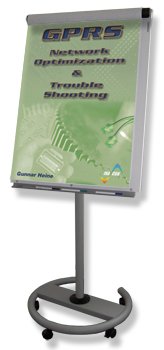 Blending all our experiences about the operation of GPRS together with our knowledge and experiences with the TCP/IP-environment allowed us to develop this practice-oriented training class. Learn about the network internal counters, timers and parameters and how they impact the performance. Experience how different mobile stations and different operating systems impact the performance.
[3-day training course, Euro 2,420.- per participant]
We are sorry, but at the moment no open training course is scheduled. If you are interested in this training course, please contact us.
Search:
Advanced Search
---
More Info:
General Information about this course
Detailed ToC of this training course
Extract of this training course
Buy this book
---
INACON eBooks
Please have a look at our full offer

---