Bookstore
GPRS - Network Optimization & Trouble Shooting
Some of your questions that will be answered by this book: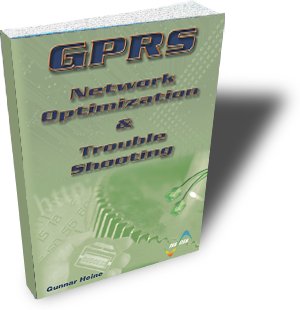 How can engineers in the core network and in the radio network determine the actual network performance?
What are the performance requirements of the different TCP-applications?
How can I distinguish application and mobile station failures which are outside of our scope from real network problems?
How to nail down performance bottlenecks in the different parts of your network?
How to optimize the performance for the different applications?
Who should acquire this book?
Network operators who need to optimize the performance of their networks
System supplier staff who is involved in the troubleshooting and optimization of GPRS-networks
Design engineers of mobile stations and PDA's for GPRS
Product Details:
Paperback
383 Pages
over 160 Illustrations and Tables
ISBN 978-3-936273-26-7

Price Paperback: Euro 399.- (net)

Price eBook: Euro 299.- (net)


Download the order form and fax or e-mail it to us (inacon@inacon.de)


$product = 10; // include_once("../shop/lib/scripts/php/shop/basket_add.php"); ?>
Search:
Advanced Search
---
More Info:
General Infomation to this Book
Detailed ToC of this Book
Download an Extract of this Book

---
INACON eBooks
Please have a look at our full offer

---