Bookstore
Wireless Made Simple
Some of your questions that will be answered by this book: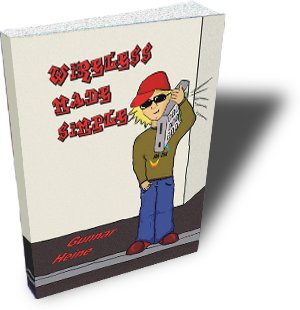 How can radio signals traverse the air? How can they contain '0's and '1's?
What is mobile radio?
Why are there mobile radio standards and how do they differ?
How can somebody reach me on my mobile phone wherever I am?
Which developments can I expect in the future for mobile radio?
Who should acquire this book?
Everybody who requires basic knowledge about mobile radio for their job.
Product Details:
Paperback / eBook
115 Pages
over 30 Illustrations and Tables
ISBN 978-3-936273-31-1

Price Paperback: Euro 99.- (net)

Price eBook: Euro 49.- (net)


Download the order form and fax or e-mail it to us (inacon@inacon.de)


$product = 49; // include_once("../shop/lib/scripts/php/shop/basket_add.php"); ?>
Search:
Advanced Search
---
More Info:
General Infomation to this Book
Detailed ToC of this Book
Download an Extract of this Book

---
INACON eBooks
Please have a look at our full offer

---