Bookstore
IMS Essentials
Some of your questions that will be answered by this book: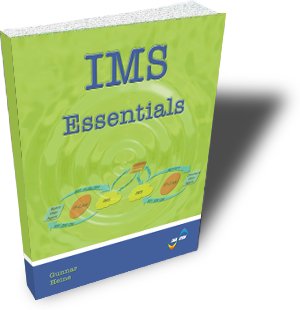 What are typical IMS-specific applications and services like "See what I see" and how do they work?
What are the names and functions of the different network nodes inside the IMS?
What are the implications of a split or a centralized IMS-installation?
What is a hosted IMS?
How can IMS-services be charged?
How do real-life implementations of the IMS look like?
Who should acquire this book?
Managers and everybody else who requires an overview on the IMS and the services that it offers.
Product Details:
Paperback / eBook
197 Pages
over 90 Illustrations and Tables
ISBN 978-3-936273-33-5

Price Paperback: Euro 199.- (net)

Price eBook: Euro 149.- (net)


Download the order form and fax or e-mail it to us (inacon@inacon.de)


$product = 25; // include_once("../shop/lib/scripts/php/shop/basket_add.php"); ?>
Search:
Advanced Search
---
More Info:
General Infomation to this Book
Detailed ToC of this Book
Download an Extract of this Book

---
INACON eBooks
Please have a look at our full offer

---