Bookstore
The IP Multimedia Subsystem -
Architecture Details & System Engineering
Some of your questions that will be answered by this book: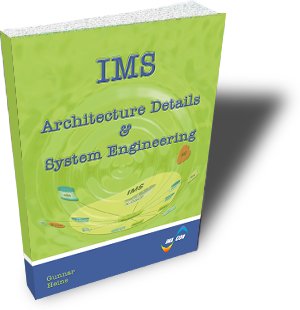 What is the difference between stateful and stateless SIP-proxies, B2BUA's and SBC's?
Can I use private IP-addresses and NAT within the IMS-environment?
Which identifiers can be used to identify our users?
How can we allow our users to securely roam to any IP-CAN and still access our IMS?
How can we protect our IMS from the typical security risks like DoS- or masquerade attacks, spoofing and fraud?
What are differences among the different IMS-versions like TISPAN and 3GPP?
Under what circumstances is the implementation of the IMS in split or centralized architecture recommended?
How can we realize functions like legal interception and IMS based charging?
Who should acquire this book?
Engineers, technicians and IP-professionals who are involved in the design and engineering of IMS-networks.
Everybody who requires detailed knowledge about the IMS.
Product Details:
Paperback / eBook
358 Pages
over 150 Illustrations and Tables
ISBN 978-3-936273-27-4

Price Paperback: Euro 399.- (net)

Price eBook: Euro 349.- (net)


Download the order form and fax or e-mail it to us (inacon@inacon.de)


$product = 23; // include_once("../shop/lib/scripts/php/shop/basket_add.php"); ?>
Search:
Advanced Search
---
More Info:
General Infomation to this Book
Detailed ToC of this Book
Download an Extract of this Book
Also available as eBook
---
INACON eBooks
Please have a look at our full offer

---