Schedule of Classroom Training -

Inside UMTS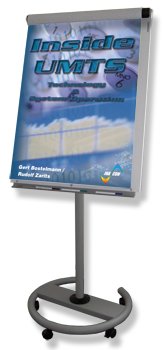 This training course appeals to all engineers and technicians who want to gain expert knowledge about the key functions of HSDPA like AMC (Adaptive Modulation and Coding) or HARQ (Hybrid Automatic Repeat Request). The training course focuses on the necessary extensions of the UTRAN architecture in NodeB and in the UE which are required for HSDPA. Another major part is about the protocol enhancements like MAC-hs or the frame protocols on the Iub/Iur interface. Special emphasis is also put on the NodeB's and the UE's physical layer aspects which allow a higher user data throughput far beyond the conventional 384 kbit/s.
[2-day training course, Euro 1,485.- per participant]
We are sorry, but at the moment no open training course is scheduled. If you are interested in this training course, please contact us.
Search:
Advanced Search
---
More Info:
General Information about this course
Detailed ToC of this training course
Extract of this training course
---
INACON eBooks
Please have a look at our full offer

---