Schedule of Classroom Training -

DVB-H from A-Z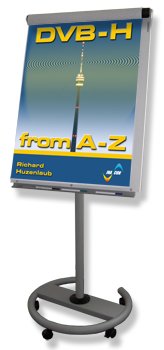 This training course addresses the needs of engineers and technicians, who need to get familiar with Multimedia Broadcast technologies in general and the Digital Video Broadcast to the handheld in particular.
The training course starts with an overview of the important video broadcasting technologies, such as Digital Video Broadcasting (DVB), Digital Multimedia Broadcast (DMB), Multimedia Broadcast / Multicast Service (MBMS), Advanced Television Systems Committed (ATSC) and their area of application (stationary desktop, in-car usage, handheld devices).
[2-day course, Euro 1,815.- per participant]
We are sorry, but at the moment no open training course is scheduled. If you are interested in this training course, please contact us.
Search:
Advanced Search
---
More Info:
General Information about this course
Detailed ToC of this training course

---
INACON eBooks
Please have a look at our full offer

---