Schedule of Classroom Training -

3GSM & TCP/IP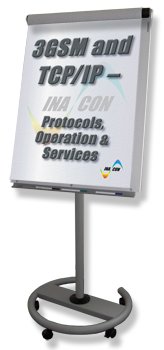 This training course addresses the needs of engineers and technicians who need to enable packet data applications on top of GPRS and UMTS. The training course first introduces the student into the details of TCP/IP and its application protocols and operation. This section is followed by pointing out the different options for IP address allocation and advanced TCP/IP operation. The next part clearly lines out the differences between the different Packet Data Protocols that are supported by GPRS and UMTS. The training course concludes with the consideration of TCP/IP-performance measurements and possibilities to determine this performance in the wireless environment.
[3-day training course, Euro 2,420.- per participant]
We are sorry, but at the moment no open training course is scheduled. If you are interested in this training course, please contact us.
Search:
Advanced Search
---
More Info:
General Information about this course
Detailed ToC of this training course
Extract of this training course
---
INACON eBooks
Please have a look at our full offer

---