Bookstore
UMA/GAN from A-Z
Some of your questions that will be answered by this book: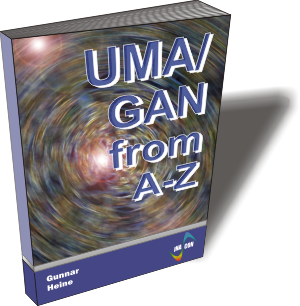 Which network operators and which devices do support generic access?
How can WiFi serve as bearer for GSM-/UMTS-based procedures like voice calls or short message delivery?
What are the differences between serving, default and provisioning GANC's?
How does a mobile phone setup an IPsec-tunnel towards a GANC?
How does a mobile phone switch back and forth between GAN and GERAN/UTRAN, perhaps with an active voice call?
Product Details:
Paperback / eBook
362 Pages
over 130 Illustrations and Tables
ISBN 978-3-936273-82-3

Price Paperback: Euro 299.- (net)

Price eBook: Euro 249.- (net)


Download the order form and fax or e-mail it to us (inacon@inacon.de)


$product = 3; // include_once("../shop/lib/scripts/php/shop/basket_add.php"); ?>
Search:
Advanced Search
---
More Info:
---
INACON eBooks
Please have a look at our full offer

---