Bookstore
IP for Telecom Professionals Module 2: The Basics
Book Description :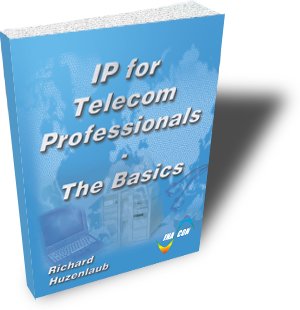 This book addresses the needs of engineers and technicians who are already familiar with the mobile and/or telecom environment but who require detailed knowledge of the TCP/IPprotocol suite and its operation and network architecture.
The book is called "The Basics" and it makes the student familiar with all basic aspects of the IP-protocol suite. That includes the interaction between IP and lower layer protocols (<-> Ethernet, PPP) and upper layer protocols like TCP, UDP and the different application protocols FTP, SMTP, POP3 etc..
All protocol aspects are related back to real life applications and to the responsible network elements like routers, switches, hubs and bridges.
Possible network architectures are one major focus of this book.
Product Details:
Paperback / eBook
390 Pages
over 160 Illustrations and Tables
ISBN 978-3-936273-38-0

Price Paperback: Euro 399.- (net)

Price eBook: Euro 349.- (net)


Download the order form and fax or e-mail it to us (inacon@inacon.de)


$product = 29; // include_once("../shop/lib/scripts/php/shop/basket_add.php"); ?>
Search:
Advanced Search
---
More Info:
General Infomation to this Book
Detailed ToC of this Book
Download an Extract of this Book

---
INACON eBooks
Please have a look at our full offer

---