Schedule of Classroom Training -

WiMAX from A - Z - Reloaded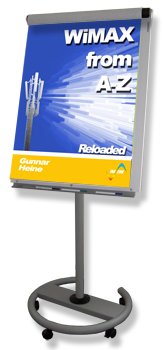 This training course addresses the needs of engineers and technicians who need to understand WiMAX technology and system operation in detail. This includes the special requirements of design and test engineers of WiMAX-equipment on both ends, network and CPE.
[2-day training course, Euro 1,815.- per participant]
We are sorry, but at the moment no open training course is scheduled. If you are interested in this training course, please contact us.
Search:
Advanced Search
---
More Info:
General Information about this course
Detailed ToC of this training course
Extract of this training course
Buy this book
Buy this book as eBook
---
INACON eBooks
Please have a look at our full offer

---