Schedule of Classroom Training -

TETRA from A-Z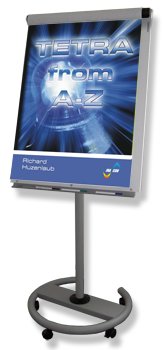 This training course addresses the needs of engineers and technicians who are involved in the design, development and operation of TETRA networks and solutions and need to understand the architecture and implementation options.
The training course starts with an overview of Terrestrial Trunked Radio solutions and secure authority signaling environments such as Police, Fire Departments, Rescue and Emergency Services and other Public Safety Forces.
We will clarify the different terms and definitions and the distinction, such as TETRAPOL, BOS, FMT and identify the scope of TETRA and the migration from analogue emergency radio technology to digital trunked radio, including a short system comparison.
[2-day training course, Euro 1,815.- per participant]
@include_once("../shop/lib/scripts/php/schedule/crt_course_list.php"); ?>
Search:
Advanced Search
---
More Info:
General Information about this course
Detailed ToC of this training course

---
INACON eBooks
Please have a look at our full offer

---