Schedule of Classroom Training -

SAE / EPC from A-Z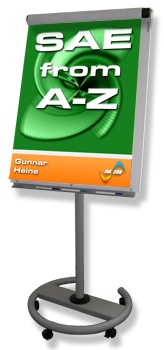 This training course describes in detail the network architecture of the evolved packet core network (EPC) and it discusses migration strategies and implementation options. Starting out with an assessment of why an architecture evolution is necessary in the first place, the training course outlines the most important targets of a system architecture evolution from the perspective of the 3GPP.
The training course continues with the detailed evaluation and description of the different new network elements like the MME, S-GW, PDN-GW and ePDG.
Read more ...

[2-day training course, Euro 1,815.- per participant]
We are sorry, but at the moment no open training course is scheduled. If you are interested in this training course, please contact us.
Search:
Advanced Search
---
More Info:
General Information about this course
Detailed ToC of this training course
Buy this book
Buy this book as eBook
---
INACON eBooks
Please have a look at our full offer

---