Dual Transfer Mode (DTM) -
Detailed System Operation
Training Course Description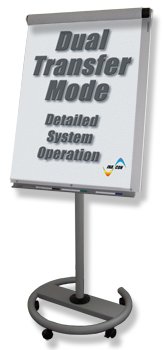 This training course addresses the needs of engineers and technicians who are already experienced in GSM and GPRS or EGPRS and need to obtain detailed information about the DTM.
As in all INACON training courses we integrated several interactive exercises for a perfect learning experience.
Please click
here
for a detailed Table of Contents (
ToC
)
Some of your questions that will be answered
What are the differences between DTM, Class A and Class B?
What changes are necessary in the network to integrate DTM?
What impact does DTM have on legacy mobile stations?
Which operation modes does DTM support?
How is handover performed by a DTM mobile station with both services operating?
Who should attend this class?
Everybody who requires a detailed technical understanding of DTM.
Design and Test Engineers of DTM-enabled (E)GPRS mobile stations.
Pre-Requisites
Good understanding of GSM and GPRS/EGPRS. If required, we advise our training courses "GSM - Design Details and System Engineering" and our training course "GPRS from A-Z" or "GPRS - Signaling & Protocol Analysis (RAN and MS)" to be taken in advance.
Previous experience with GSM/GPRS network and / or mobile station design is favorable.
Training Course Target
The student will obtain an inside view on the constraints to implement and add the DTM to existing networks and mobile stations.
After the training course the student will have a clear view about how DTM operates and where the hurdles and obstacles are for the design and implementation.
Training Course Duration
v2.11

Search:
Advanced Search
---
More Info:
Detailed ToC of this training course
Schedule of this training course
Extract of this training course
Buy this book
---
INACON eBooks
Please have a look at our full offer

---